Treble approached Kodo as they had ambitions to create a new website aligned with their cutting edge sound simulation product. Kodo developed the website in collaboration with Metall design studio that provided wireframes and overall design of the website.
Framer Motion
Open source motion library for React
Next
The React Framework
Prismic
Content Mangement System
Typescript
Typed superset of Javascript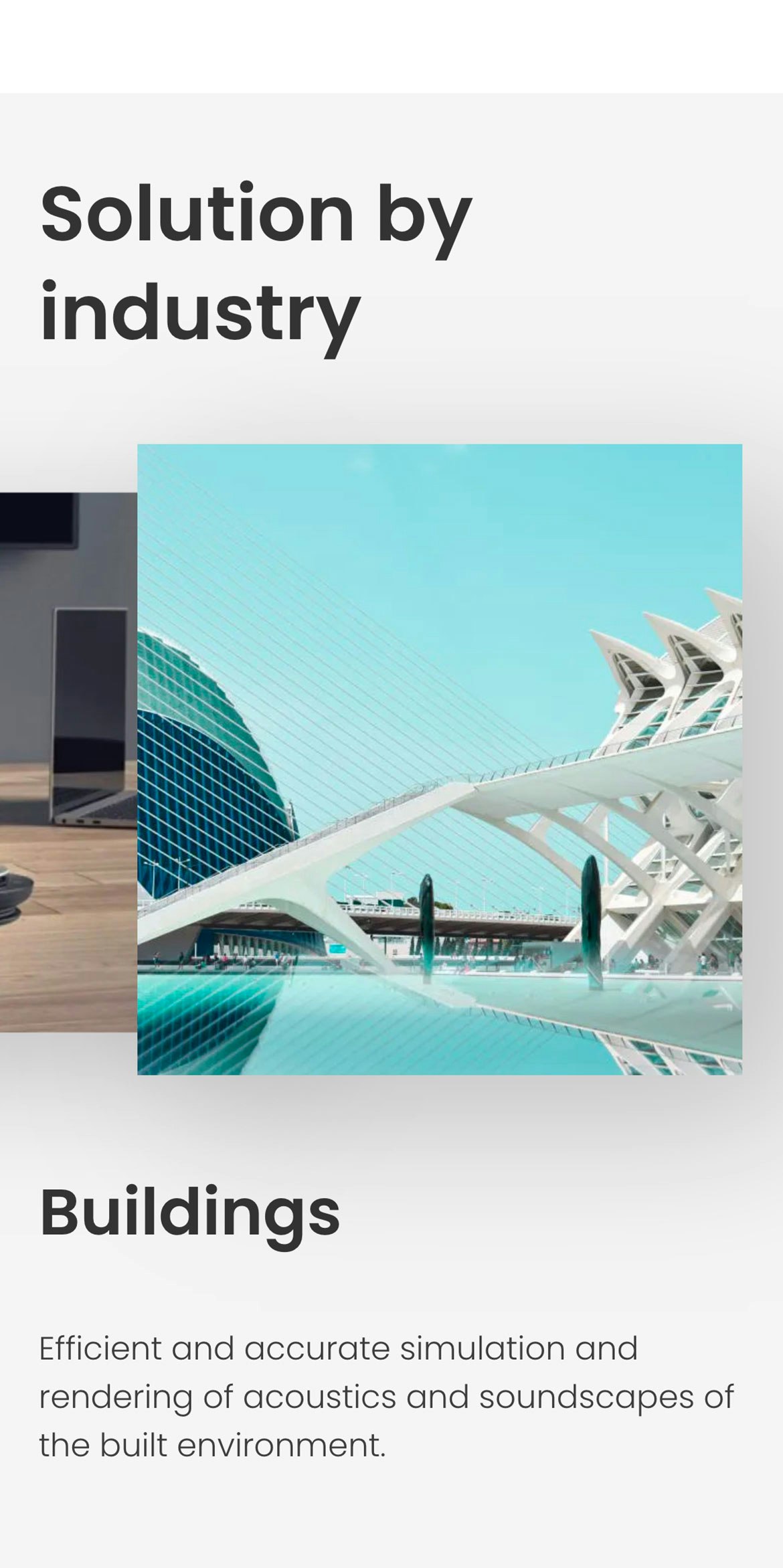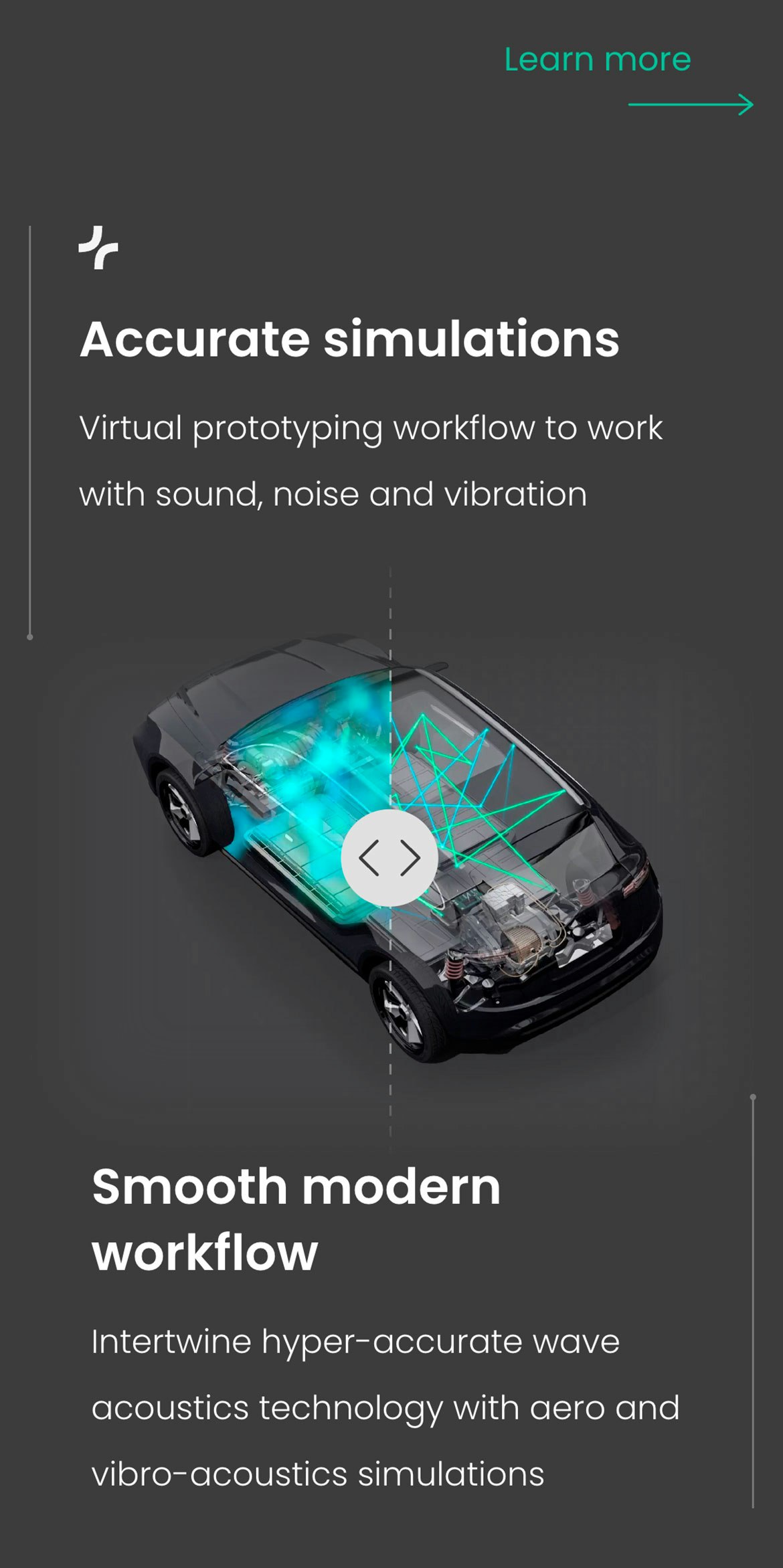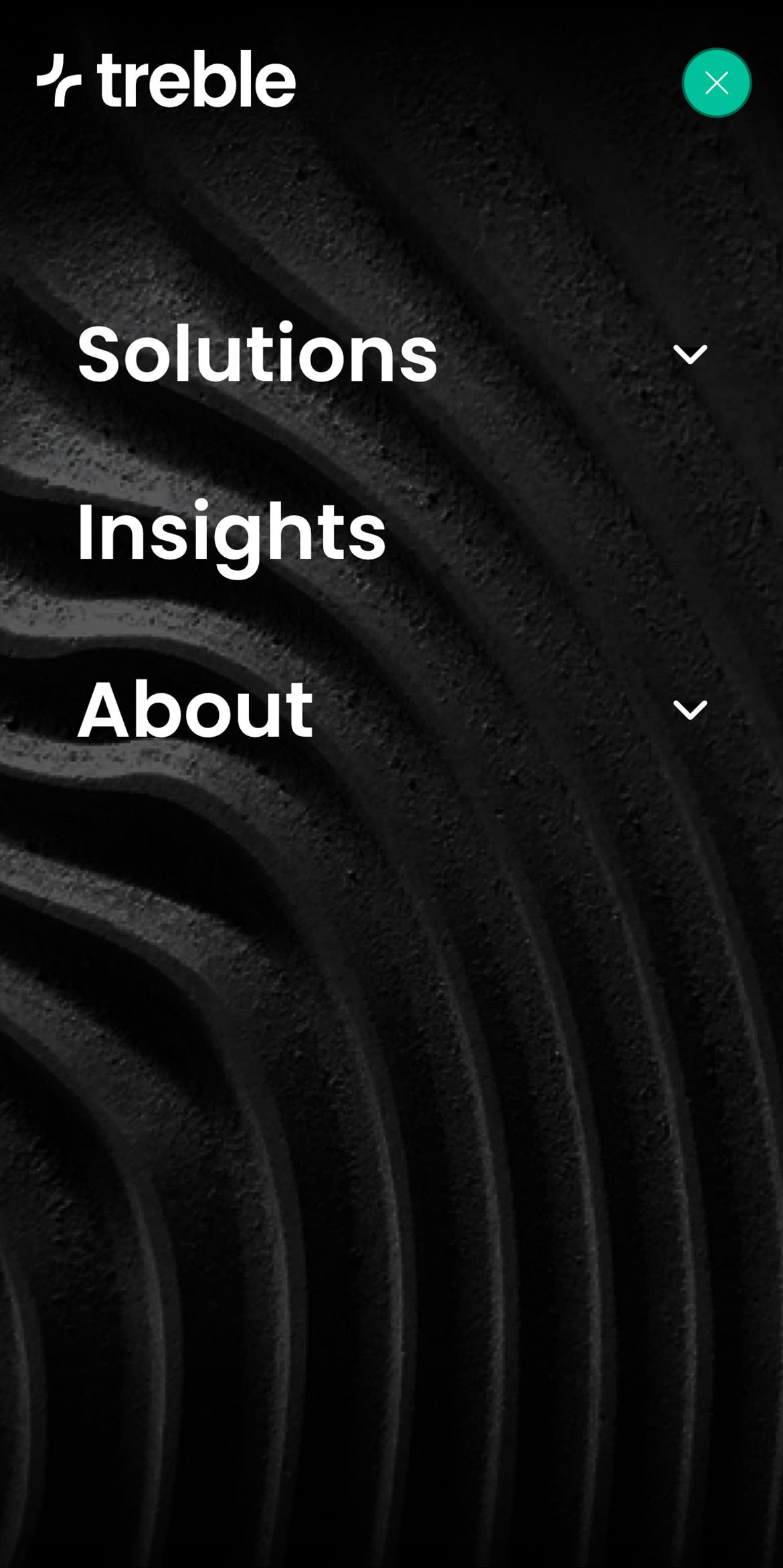 Treble.tech is powered by Next.js and Prismic which gives great performance.
The main challenge in the design and development of the website was how to portray sound simulation visually and without any audio. The solution was animated elements throughout the site that bring audio to life.